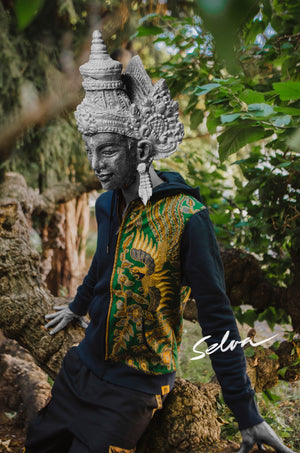 Be Selva
Slow Fashion for Visionaries all around the World.
Vision of Amazonia ➰ Inspiration of Ghana ➰ Design of Budapest
We are blown away by these colourful African fabrics! SELVA meaning jungle, inspired by the Amazon rainforest. Each jumper is carefully designed and handmade bringing sleek vibes.
SELVA reflects our vision that wearing colours is incredibly energizing, not only for the person wearing them, but for everyone around.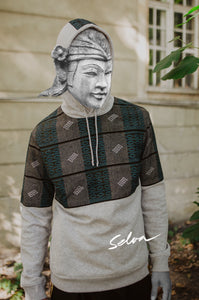 Ritual
We named SELVA's 23 fall collection Ritual.
We believe that ceremonies and rites should accompany us throughout our lives in order to feel grounded, fully present, and grateful. During these rituals, gratitude connects us with the Great Spirit. As the saying goes, "all roads lead to Rome," we believe that all traditions, religions, and belief systems ultimately lead to the same Unity, albeit through different paths.
We are all related! 
With our new collection, we have designed clothes that allow you to comfortably participate in ceremonies, with colors and symbols that can help you connect or just raising the energy of everyday life.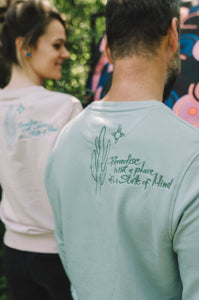 Selva BASIC
"A paradicsom az nem egy hely, hanem egy tudatállapot"
Selva első BASIC kollekció
Kereknyakú organikus pamut pulóvereink most puhábbak, mint valaha. Tíz alap pulóver színt hoztunk el Nektek, hogy színesek maradjatok.  Most viszont ezt másképp álmodtuk meg , mint eddig megszokhattátok a Selvanal. 
Az egyszínű pulóverekre, Bodo Marci által tervezett logónk és mottónk grafikája került hímzéssel.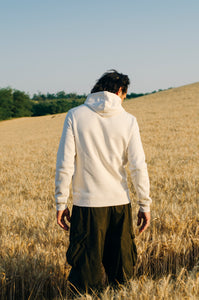 Organikus pamut
Minden SELVA pulóver organikus pamut anyagból készül. Azáltal, hogy a slow fashion mozgalomhoz tartozva kis szériás darabokat gyártunk , fontos nekünk hogy fenntartható is legyen a márkánk által készített összes termék. 
Mit is jelent , hogy organikus pamut? A hagyományos módon előállított ruhákban lévő  vegyszerektől és azok egészségre káros hatásaitól mentesek, amellett hogy előállítása alatt a víz mennyiseg használata is számottevően kevesebb. Így környezet és egészségtudatosabb viseletet jelent.